Leave Us a Review
FILL OUT OUR CONTACT FORM TO ADD A REVIEW. Or click on a logo below to leave us a review on your favorite site. This takes just a few minutes and we appreciate you taking the time to do this. We want to hear about your experience at Brothers Collision & Mechanical.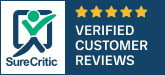 Customer Reviews & Stories
This is an outstanding collision shop! They fixed all the damage on my 2005 Pontiac Montana after it had been stolen. It took them 72 hours to do all of the work and I was completely satisfied with the work. My van looks like it is brand new! I would highly recommend Brothers Collision to all of my family and friends. Great job guys!
- Michael W. (Yelp Review)
My experience at Brothers Collision exceeded my expectations. The quality work was done on time and below their stated estimate. The staff was friendly and professional. I will be returning and referring my friends.
- Peter G. (Yelp Review)
Great Service! Bob and Chris are true professionals, they have always provided us great service whether its mechanical or collision needs. We now take all of our vehicles there and are confident that no matter the job, it will be done right.
- Derek A. (Yelp Review)
Brothers got us out of a jam when our Toyota Sienna's radiator cracked - 380 miles from home. They were a pleasure to deal with, and had a new radiator installed to get us back on the road within hours of our intended departure. Chris even called a week later to make sure we got home safe and sound and that the van was all fine. Highly recommended.
- Jeffrey C. (Yelp Review)
I have been doing business with Brother's Collision for over 26 years since my son's started driving. I have always had my vehicles come back in showroom condition and even looking better than new . They guarantee their work and vehicles are returned when told. I would recommend them to anyone.
- Jeanette F. (Yelp Review)
Quick, dependable, professional service. My work was completed before the three days that estimator suggested it would take. The car came back better than new with a clean interior and shiny wax. They do great work and I appreciate the care they gave me.
- Tania G. (Yelp Review)
I took my Subaru Forester to Brothers Collision after someone t-boned me and I couldn't have asked for a better repair job. They were very upfront, they didn't try to fix anything that didn't need to be done and everything was laid out for me in writing. I was impressed with the price as well, I thought I was going to have to pay much more than it was!
- Jody Z. at Google.com
I've been taking my car to Brothers for 25 years, and what I like most about them is that they're a family owned business. They're very personable, and when you have a problem they know exactly what needs to be done and they explain exactly what they need to do. They're very good with their timing; when they say they're going to have something done, they have it done correctly and on time.
- Dan S. at Google.com
I took my car to Brothers for the first time this past summer and they were able to get my car in immediately and were more than helpful with getting it taken care of by the time they closed. I was very pleased with the work they did and their professionalism.
- Susan L. at Google.com
I had my first accident after driving for over 50 years and I went straight to these guys. They're very competent, helpful, friendly and left my car looking brand new after taking it in. They even had it ready almost a half a day early!
- Doris H. at Google.com
These guys are my first choice when it comes to auto repair. The brothers, Bill & Dan, are great guys. They take a lot of the pain out of whatever you're getting done to your car. They've come under budget and on time every time I've used them.
- Jeff P. at Google.com
Brothers Collision is the best place I've ever taken my vehicle to. They're friendly, remember who you are, speaking to you by name and the staff is extremely knowledgeable.
- Jody J. at Google.com
I was very pleased with the work they have done on our vehicles. They are great at what they do. They restored our car like new… Even better than new!
- Carol C. at Google.com